John Harker Gives Back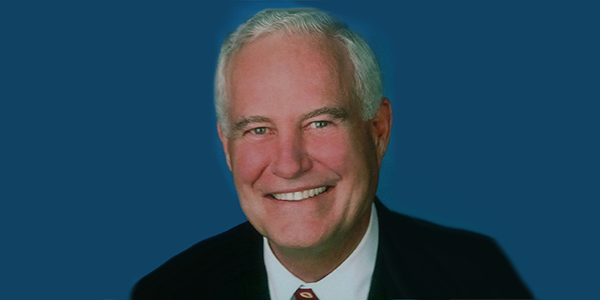 While CEO of a publicly traded local high tech company, John received a call from a friend, Harry Demorest. "John, get on OMSI's board," was Harry's message. Harry made the case that OMSI needed someone in the technology field on the board and John was the right man to fill the role.
John had long desired to give back to a community that gave so much to him and his family, and OMSI was a natural fit. He held a number of positions on OMSI's board from 1997-2005, including chairman. John remains very impressed in the ways that OMSI nurtures and teaches children with hands-on experiences.
An individual with an engineering and business background, John worries that children are not getting enough exposure to science, and he is pleased that OMSI fills that void. OMSI inspires children to learn how fun as well as important science can be.
Although John's children were adults during his tenure on the board, his grandchildren were always eager to visit with their grandfather. They loved playing in Science Playground, and eventually doing experiments in the labs.
Life has always been exciting and good for John, and when it is such, he feels there is an obligation to give something back. He has given to OMSI through his lifetime, but he also created a Charitable Remainder Trust (CRT). His family can enjoy income from the CRT during his lifetime, and then OMSI will receive a share of the remaining principle after a specified period of time. "OMSI is an important community asset, and I want to do my part to help ensure that it continues supporting and serving young people."
OMSI thanks John for making plans to support OMSI well into the future as a member of the J.C. Stevens Legacy Society.
About the J.C. Stevens Legacy Society
The J.C. Stevens Legacy Society, named after OMSI's visionary founder, recognizes donors who have included OMSI in their estate plan. We are pleased to extend special invitations to exclusive OMSI events and private tours to Legacy Society members. All you need to do is tell OMSI that your plan is in place and that you are willing to be publicly listed on the J.C. Stevens Legacy Society honor roll, setting the example for others to follow. If you wish, your gift can remain anonymous.
To learn more about how you can become a member of the J.C. Stevens Legacy Society, please contact Miguel Cobian at (503) 797-4522 or [email protected].